1HourTooth.com is comprised of a team of dental professionals who are specialized in fabricating all porcelain restorations using the CEREC® system as the primary equipment.
Our team members are set up to work with local Dentists in providing same-appointment restorations including but not limited to Inlays, Onlays, 3/4 Crowns, full coverage Crowns, and Veneers. In addition, our team of Master Ceramists will be able to provide value added services such as Cutback and Buildups, Staining and Glazing, Shade modification, and same visit EmpressTM­­ Crowns and Veneers.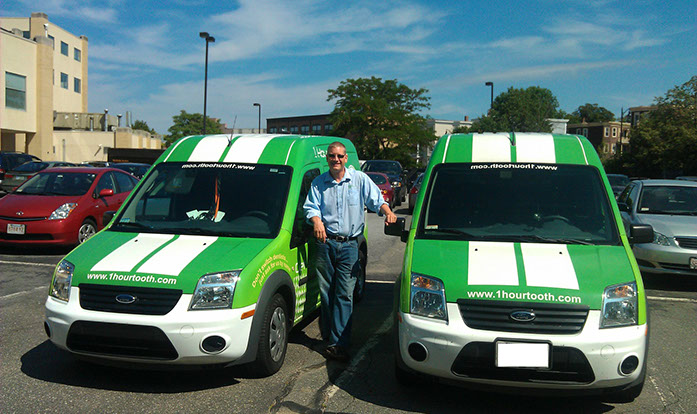 © 2010-2014 One Hour Tooth, L.L.C. All rights reserved.